Enjoying shisha is more than just the personal pleasure of smoking. It embodies the feeling of community, freedom and letting go of everyday duties, and it provides those precious moments surrounded by good friends.
I am co-founder of the company MOE`S Shisha GmbH & Co. KG. In my position as
CEO & Creative Director I was responsible for the development of new products. From brainstorming and initial sketches to 3D designs and prototyping, through production QC in coordination with the production facilities in Germany, Europe and China, to assembly planning and packaging design, a lot of my personality flowed into these innovative shisha collections. Through their puristic and emotional design, the MOE'S collections fuse oriental and occidental influences, first-class craftmanship sets new standards on the European hookah market.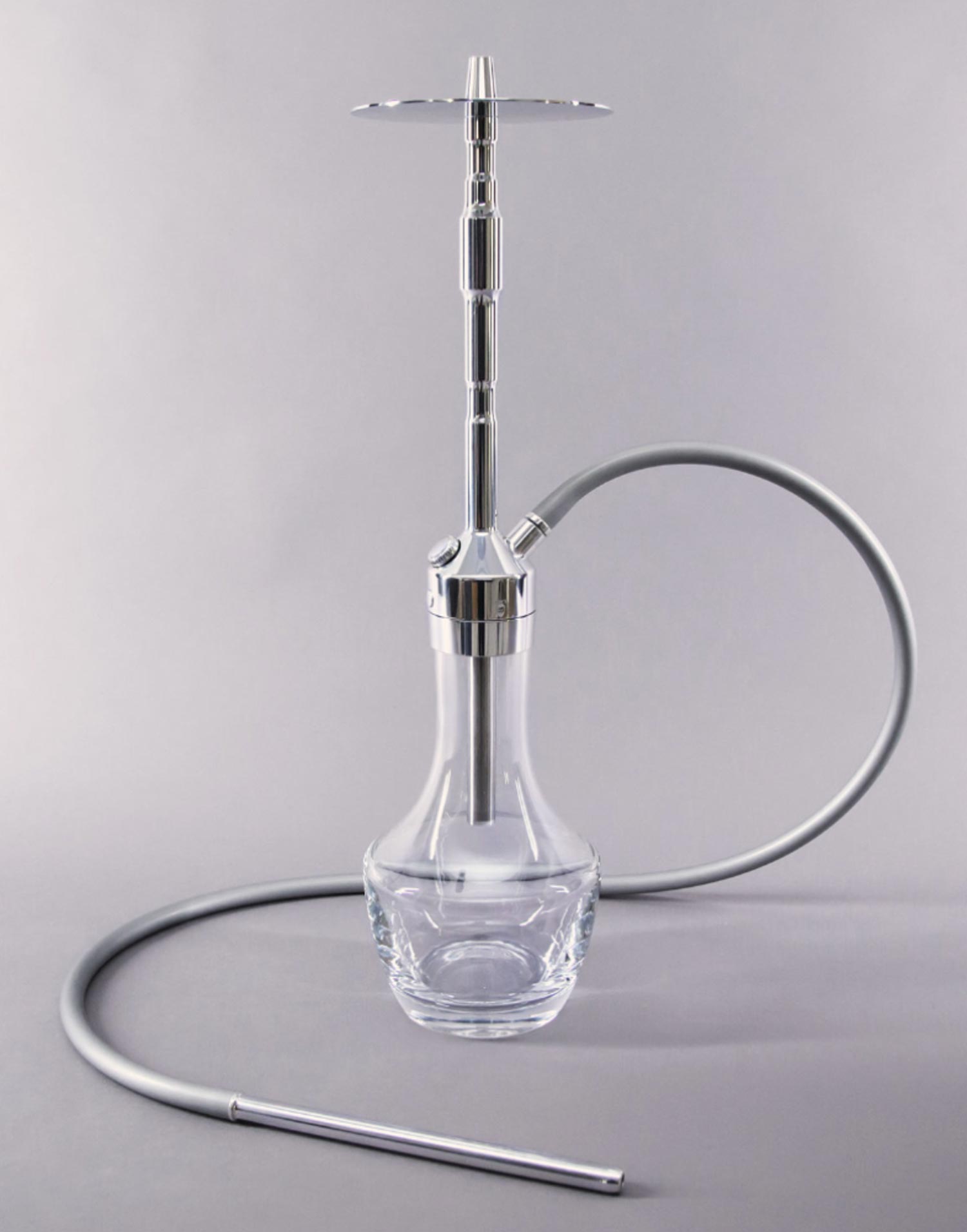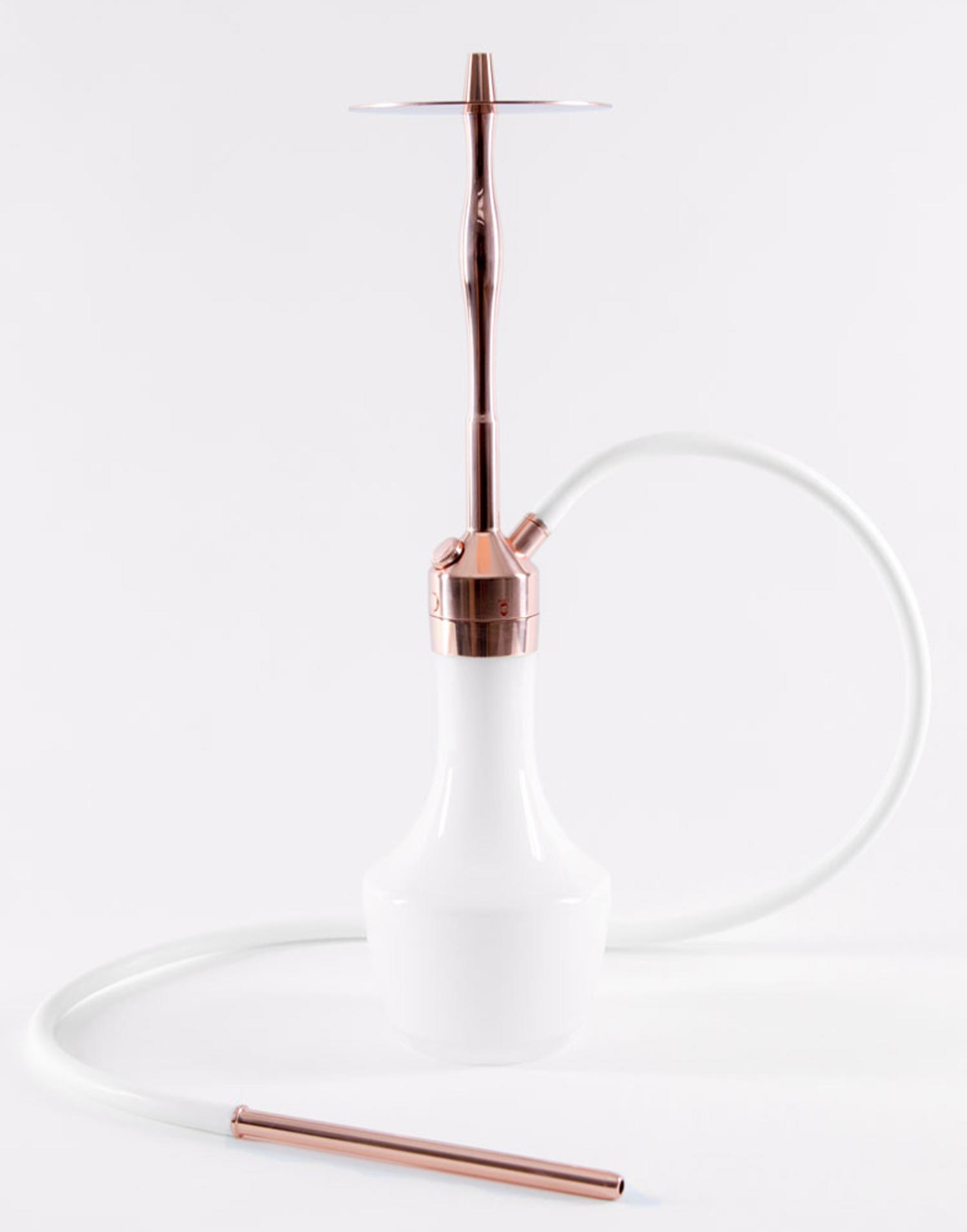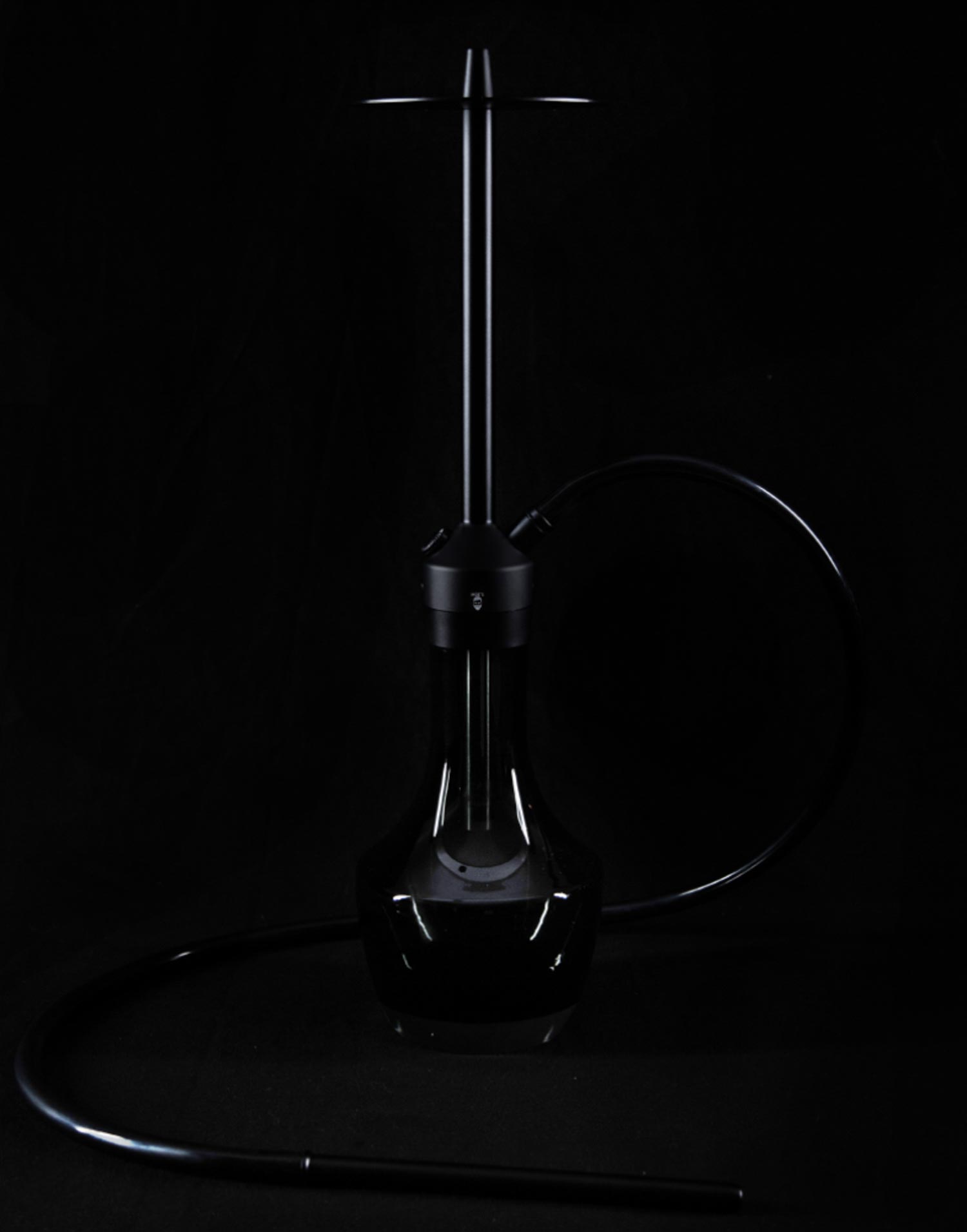 BE Collection – HE SHE IT
Shape and finishing – innovation and individuality down to the smallest detail
I freshly reinterpreted the old tradition of hookah and adapted it to today's user, enshape and color: HE – natural aluminum, high-gloss. SHE – Copper-plated aluminum, high-gloss + two-layer tarnish protection. IT – black matt anodized. Also the intensity of the vent on the shisha is adjustable. A rotating vent valve allows the user to rid the shisha of excess smoke to the desired extent.
Patented connection system, MATCH'N'SMOKE.
The patented MATCH'N'SMOKE click system, which connects and disconnects the base of the hookah to the glass body with a simple movement and two buttons, allows practical and gentle use.
The ONE'S hookah is characterized by crisp clarity and emotional design. The lightly colored, asymmetrical glass bowl of the ONE'S seems to dance with joy, its appearance is young and dynamic. Despite its formal simplicity, quality is key with each version containing an elaborate surface finishing and all metal parts are made of aluminum or stainless steel. The base is available in four different colors, giving the customer the choice between silver, gold, anthracite anodized or finely textured stainless steel. The feel of the hookah is pleasantly rich, as if made from a single cast.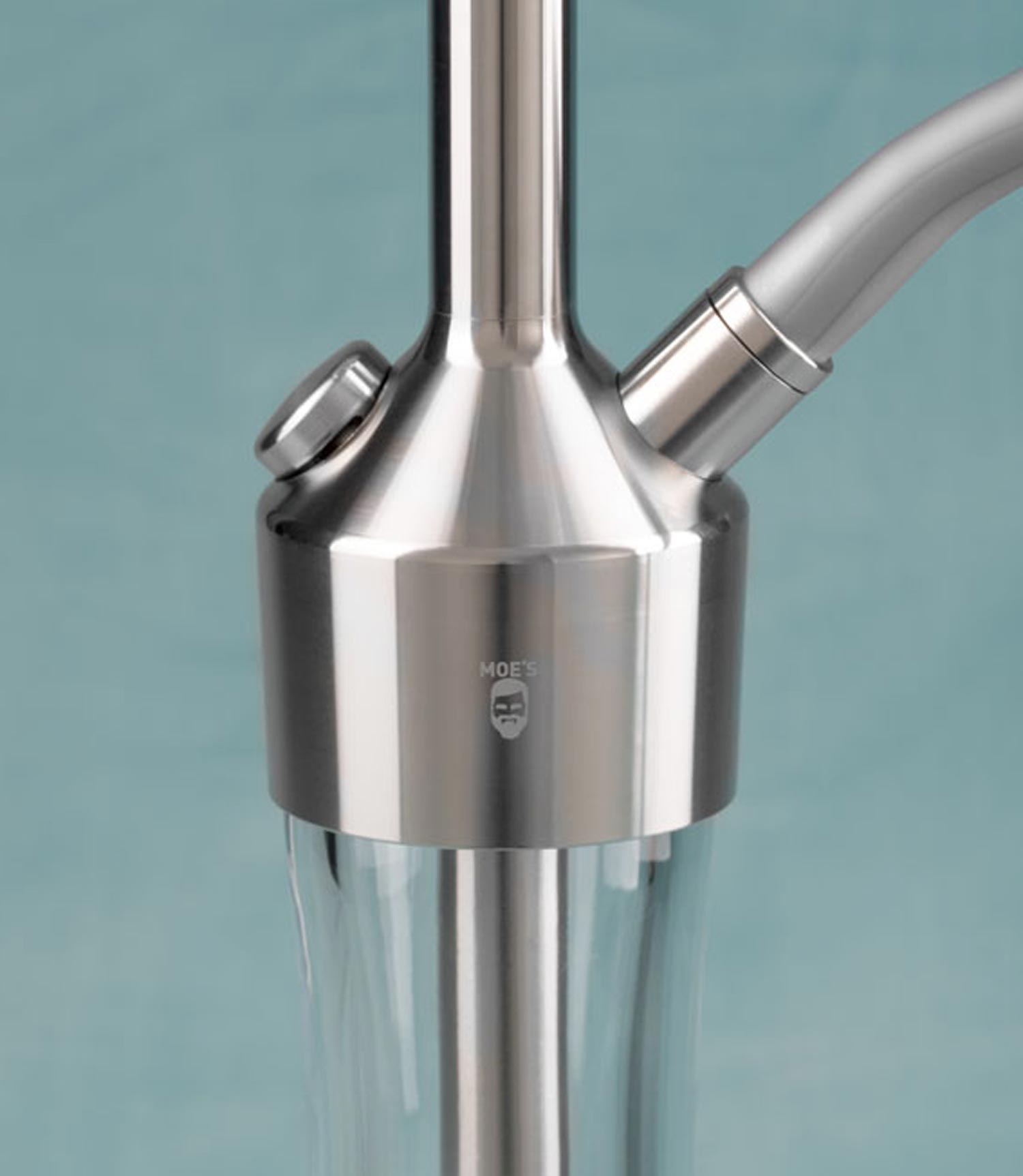 True to the motto "Form Follows Function", the new "MOE'S WANTED" offers an even more sophisticated interpretation of the hookah. Only the highest standard of a real hookah connoisseur is taken as benchmark here: long-lasting quality, emotional design and enjoyable smoking behavior.